Crown and bridge
A dental crown is a hard shell over a tooth commonly made of Ceramic, metal or metal-ceramic combination.
A crown is indicated for following situations-
Structural reinforcement of a tooth when

it is severely damaged
have multiple fillings
have large fillings with cusp build ups
it is root canal treated and actively used for chewing.
It is cracked leading to sensitivity on chewing.

Aesthetic restoration for colour, shape or size of a tooth.
Functional build-up to correct or restore bite.
Protection of tooth prone to caries.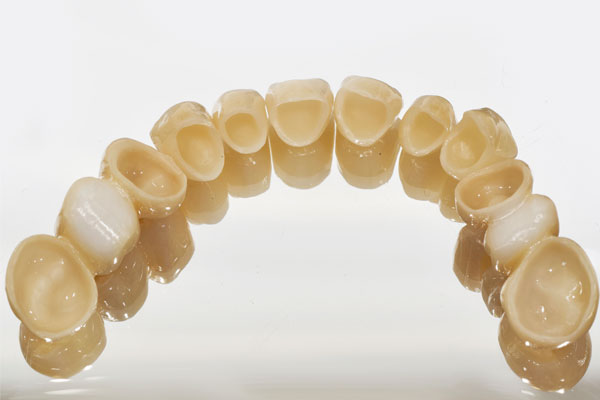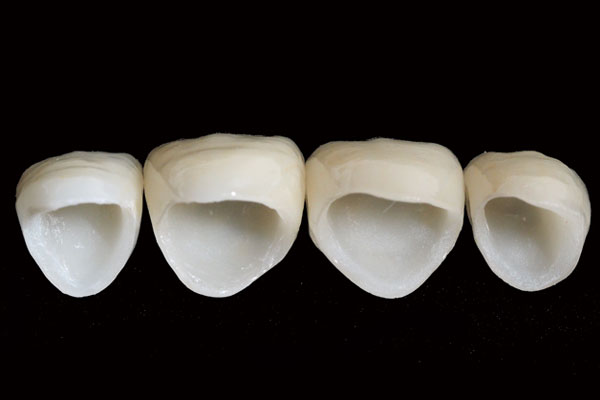 In most situations a dental crown is a safe investment rather than an expense.
At our practice we mostly prefer to make metal free crowns made of either Zirconia ceramic or Lithium disilicate ceramic. Metal free crowns are now as strong as metal ceramic crowns or sometime stronger with added advantage of being highly aesthetic and more conservative.
A well-crafted crown is highly durable and comfortable. It looks and feels very close to a natural tooth providing the best protection form physical and chemical damage to remaining tooth structure.
What to expect while getting a crown?
A dental crown is made mostly in two visits.
1 st visit is for preparation of the tooth to receive a crown. It may involve a preliminary build up or replacement of pre-existing fillings. After the tooth is restored to its desired form it is prepared to create enough space for the crown shell. Then, the tooth preparation is recorded with either a physical impression or a virtual 3d scan. A plastic temporary crown is fabricated chair side and cemented with a week cement to protect the preparation till insertion of the final crown. A lot of work is involved in this visit and so it is usually a lengthy one.
The impression or the data with necessary instructions is sent to the lab to fabricate the crown. Usually it takes approximately 3 weeks for the final crown to reach us for insertion.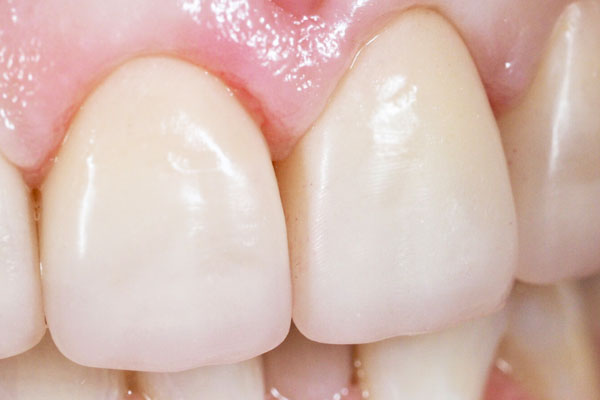 In 2 nd visit, all remains is to remove the temporary crown, clean the preparation and fix the final crown with a strong cement. The crown is only cemented when it passes the following quality checks-
Fits perfectly at the margin all around the tooth without gap or step.
Restores contact with adjacent tooth or teeth to prevent food lodgement.
Restores the form and features of the tooth to be as natural as feasible.
Restores bite without any functional interference.
Sometimes crowns need minor adjustments to achieve these quality goals. If a crown fails to fulfil these quality standards, they are repeated which unfortunately take more time and effort. It is always better safe than sorry. So, when we fit a crown it is as good as it can be.
Consult our dentists if you think you need a crown. Call 07 4928 7700 for appointment.
Enquire Now
We love would love to hear from you
Our clients are our priority, we offer quality dental services with a team of highly trained and experienced professionals.