Occlusal rehabilitation
Worn out teeth or extensively restored teeth may lead to inefficient chewing ability and can pose risk to other related structures including jaw joints and muscles. Loss of vertical height is one of the common findings in such patients resulting aged appearance. The changes mostly happen so gradually that patients adapt to the deteriorations and often do not realize till it reaches an advanced stage effecting either function or look severely.
Such dentition can be restored with combination of fixed and removable restorative options to gain the following outcome:
Eliminate active disease
Restore back teeth in form and function
Restore front teeth for look
Restore vertical height of dentition
Improve overall health of teeth and gum making them easier to maintain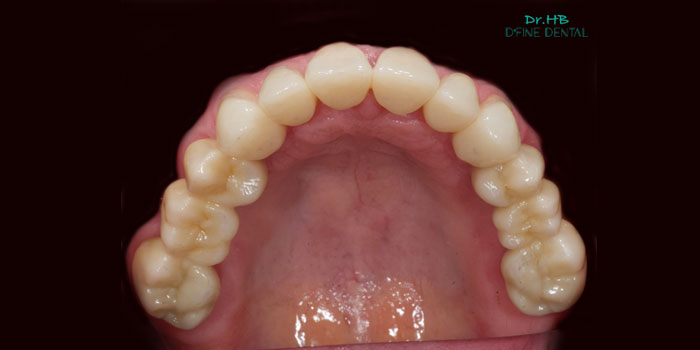 Such treatment can significantly improve standard of life by enabling a person with better function as well as better looks. It can result better overall personality and boost confidence.
Do you feel hesitant to smile or go for social gatherings? Do you take longer to finish food and avoid to eat out because of that? Then we may be able to help to gain your confidence back. Call us on 07 4928 7700 to book a consult.
Enquire Now
We love would love to hear from you
Our clients are our priority, we offer quality dental services with a team of highly trained and experienced professionals.